Huntingtons - Live At Punk Rock Raduno Lp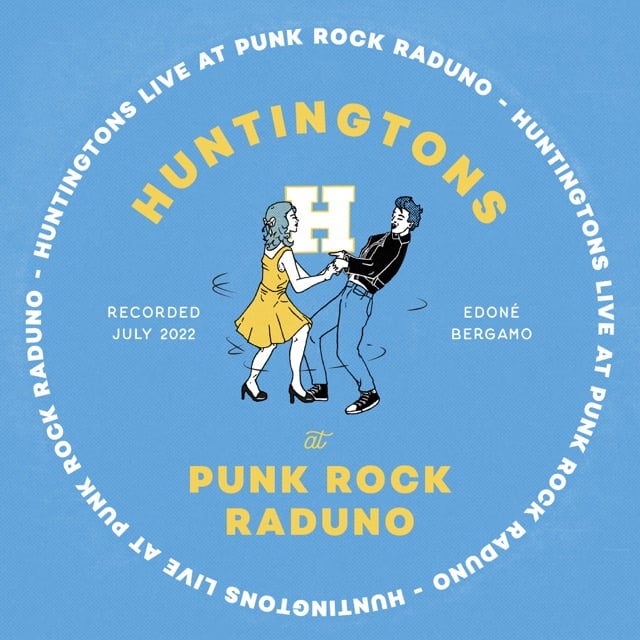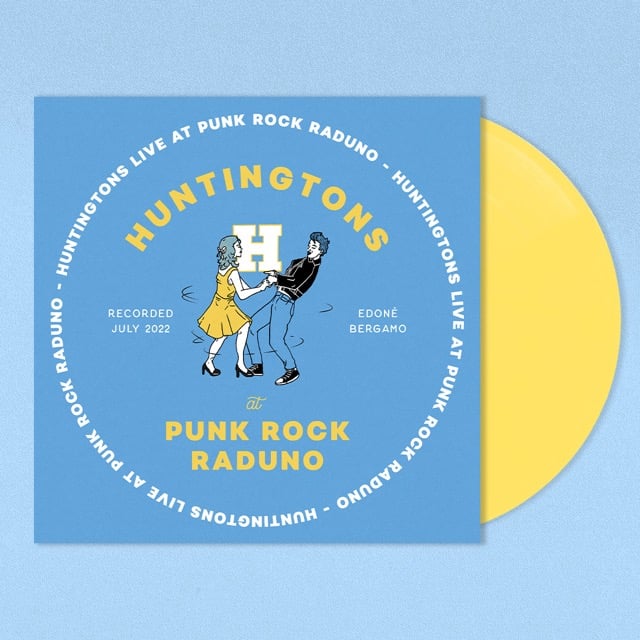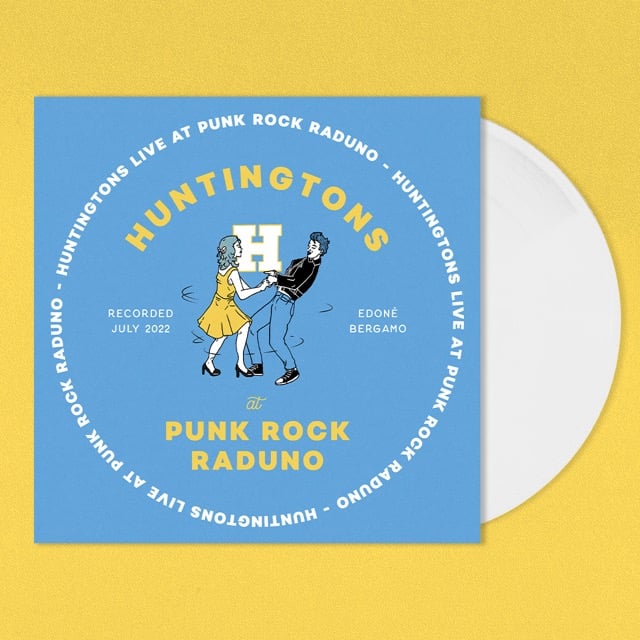 Huntingtons Live at Punk Rock Raduno 5 in 2022. The entire set was recorded and is being released as part of the live series. White or Yellow vinyl is available in limited quantities. If you're in Europe, you can buy directly through Punk Rock Raduno.
From The Raduno Dudes
"Baltimore, Maryland 's The Huntingtons have not toured Europe for quite a bit, so the Punk Rock Raduno staff managed to bring them over to play an exclusive set at the festival.
What a good choice! The band is at its best, mastering the three-chord Ramonescore sound like never before. Want a proof of that?
Listen to this live record: the fast groove, the singalong, the excited crowd, the hits... it's all there.
Punk Rock Raduno magic in hi-quality sound!"
High School Rock N Roll
Allisons The Bomb
Jackie Is An Atheist
Tell Me Goodnight
Too Late
I Don't Wanna Sit Around With You
Dies Saugt
She's Alright
Aloha, Its You
I'm Not Going Downtown
Losing Penny
I Wanna Be A Ramone
We Don't Care
All She Knows
Enchantment Under The Sea
Jeannie Hates The Ramones
No Pool Party Tonite