Mcrackins - Wake The Fun Up Lp/Shirt Bundle - Creamsicle Variant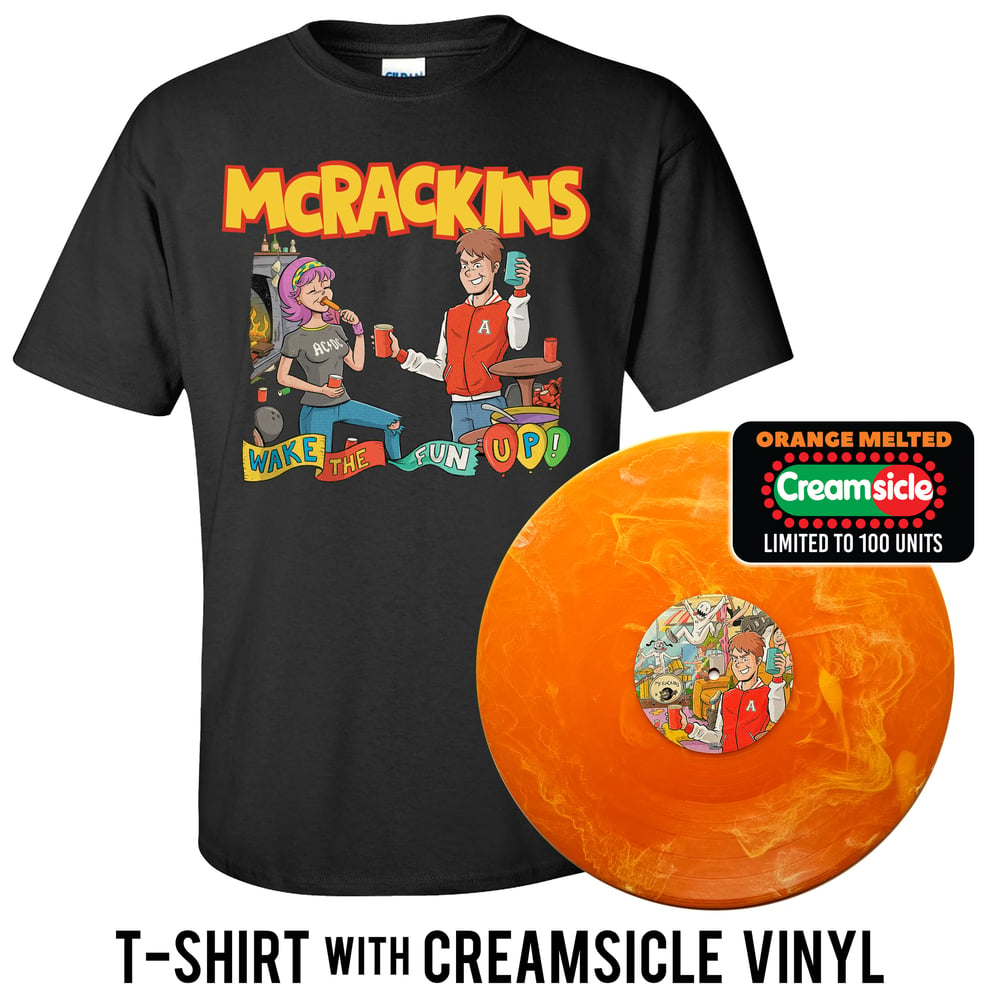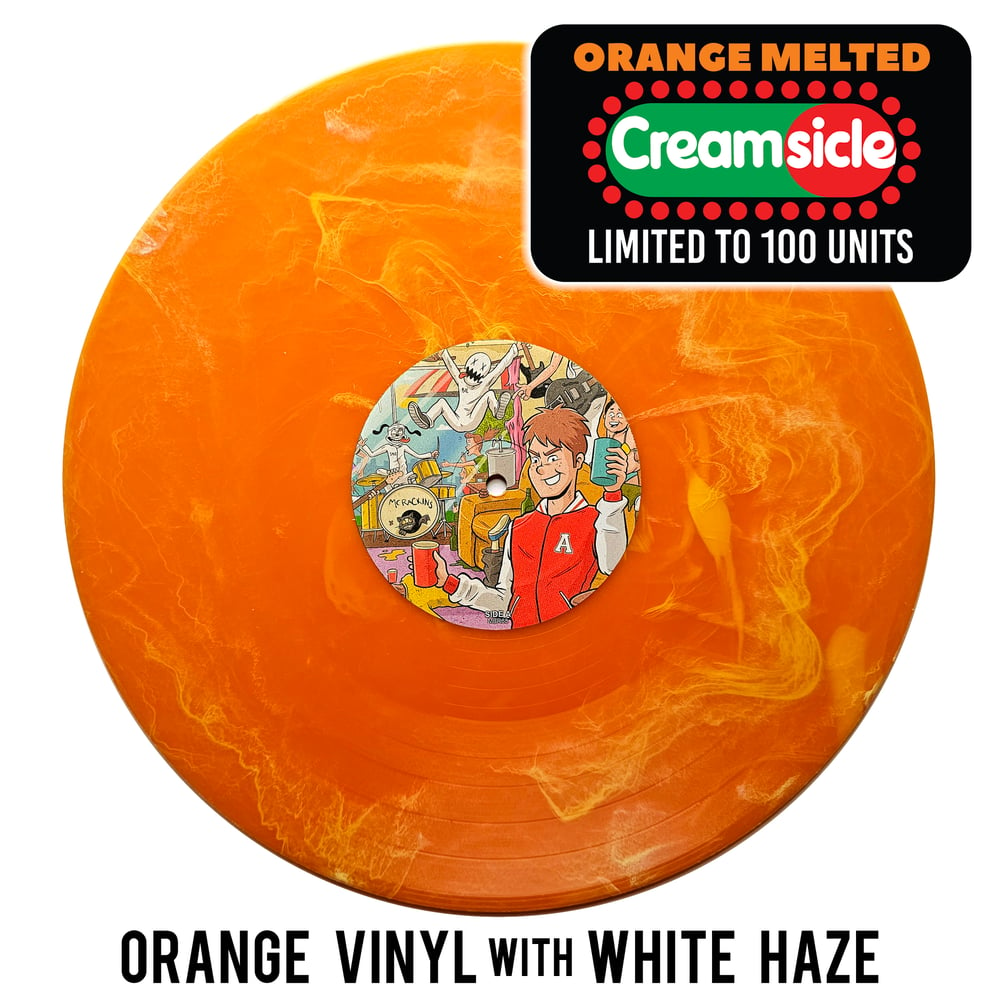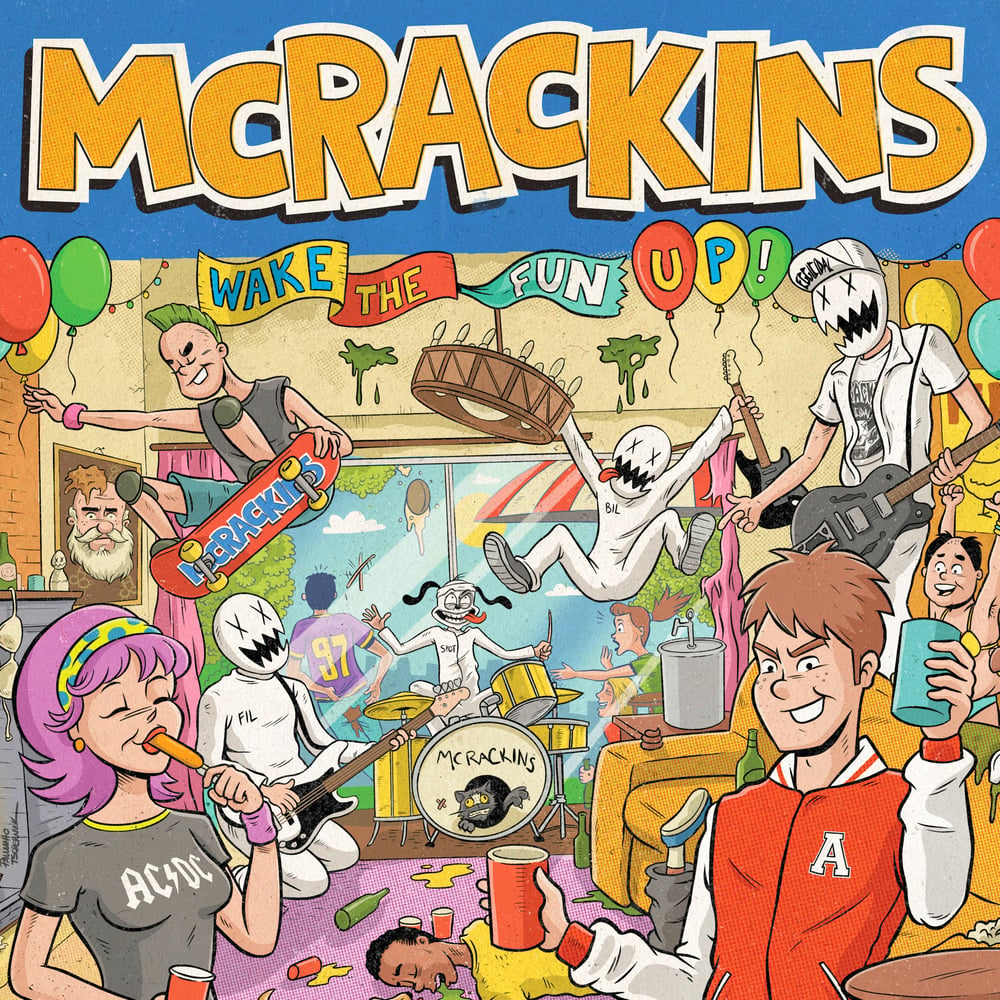 Annabelle
Lockdown Lonely
Back In The Day
Gladiator
Up To 11
L.A.M.P.
Wake The Fun Up
I Hate It
Same As It Ever Was
Shit Just Got Real
Bubba Gub
June 30th 2023, Mcrackins will release 'WAKE THE FUN UP! ', their 17th full-length album on Mom's Basement Records (USA) with distribution worldwide. Making this their first studio album since 2010's critically acclaimed 'It Ain't Over Easy '.
Recorded remotely in their individual home studios during the pandemic. Mcrackins blasted through the process of writing and recording this album old school with its completion in only a few weeks. Using long time producer Todd Stefanson to compile and mix the tracks at 'The Rock Pitt' (British Columbia, Canada) and Justin Perkins known for mastering Replacements, The Gaslight Anthem, Screeching Weasel, Ol' Dirty Bastard, Bash & Pop and more from Mystery Room Mastering (Wisconsin, USA) to master.
Clocking in at 23 minutes and 31 seconds, the album will scramble and fry your brain with classic Mcrackins earworms from all sides.
Mcrackins have remained active the past several years including co-headlining Punk Rock Raduno (Bergamo, Italy), in 2019 with 'The Avengers', 'Pansy Division' & others. This performance resulted in their 4th live album 'Eggs ALIVE! in Italy', which was released simultaneously worldwide on Mom's Basement Records (USA), Monster Zero (Austria), Endless Detention (Australia), Council Pop (United Kingdom),
Punk Rock Raduno (Italy) and Mcrackins Records (Canada). They have released new 7-inch records, vinyl reissues, a coffee line and relaunched an extensive merch store.
The band has maintained the same line-up since 1994! 29 years with Bil, Fil and Spot, with the addition of AC Mcrackin on rhythm guitar in 2008.
Quick History:
• Formed in 1994,Vancouver,BC,Canada
• Released over 100 separate CD/EP/LP/7"releases by over 70 different record labels from around the world
• Featured in/on SPIN,Flipside,Kerrang,NME,Much Music,Nardwuar,MTV urope,X-FM–Fungus,Molson Canadian commercial, etc.
• Appeared on the legendary John Peel Show on BBC Radio
• Performed in the feature film Downhill Willy(aka-Ski Hard)
• Toured Europe 3 times,USA once
• Participated in a Tagteam matches for Extreme Canadian Championship Wrestling